Behind the stats:
medical necessity
and scarcity of vaccine

By Bob Alman
with James Hawkins and Judith Hanekom

---

"But what does it have to do with croquet?" I have been asked. That's a question that could be applied to just about anything that doesn't journalize the sport we love and the croquet culture with which we have chosen to frame our lives. But when lives and priorities are so radically and increasingly altered--by the Pandemic, by Brexit, by violent insurrection--we may surely report on their effects: at the club, on the lawns, on the calendar of sanctioned events, among our small circle of friends. And if we declare that it's an editorial, we may even venture some evaluations and moral judgments, quoting published sources. It seems especially apt at the beginning of a new calendar year: 2021!

---
This is an editorial
First, to quote from the Economist: "The number 21 is connected with luck, risk, taking chances and rolling the dice. It 's the number of spots on a standard die, and the number of shillings in a guinea, the currency of wagers and horse-racing. It 's the minimum age at which you can enter a casino in America, and the name of a family of card games, including blackjack, that are popular with gamblers. All of which seems strangely appropriate for a year of unusual uncertainty. The great prize on offer is the chance of bringing the coronavirus pandemic under control. But in the meantime risks abound, to health, economic vitality and social stability. "
Twenty-one is also the age, in some parts of the world, at which one can legally drive a car, or buy a weapon, or sign a contract, or buy or sell property, or fly to another country. In some places you have to be a male, also, to do any of that.
But AT LEAST the year 2020 is over. National Geographic asks: "Can you remember a year you were happier to see the back of? 2020 began in the U.S. with the promise of a nasty election campaign and news of a novel virus spreading rapidly in China. It will end with our democracy deeply shaken, more than 300,000 dead, and many more to come before the new vaccines kick in." (Estimates of the counted dead far exceed 500,000 before the end of 2121, in the US alone.)
New mutations elevate the contagion
But then, after the National Geographic publication date, mutations of the virus were discovered, everywhere, which make it up 60 percent more contagious, though no more lethal. Which elevates the huge problem of combining care of suffering human beings and vaccinating the most vulnerable populations.
My "new career" as an entertainer--playing piano in senior facilities--has shown me at close range the effects of the seniors' severe vulnerability to disease. The people in closest contact with the residents are "certified nursing assistants" which in Florida have typically spent three days of training followed by a simple test in order to be certified to have personal contact with the residents, to bring their food, and change their diapers.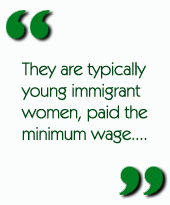 In Florida they are typically young immigrants, and in South Florida, they're largely from Haiti. They have social lives in the evening, and get paid minimum wage for their intimate care of seniors. It's not surprising when they steal any treasures not worn on the bodies of the seniors they care for, because they are paid the minimum wage, often as low as $8.00 an hour (which the Florida voters, to their great credit, have voted to increase to $15.00 in yearly increments.)
Now, given the priority status of senior homes everywhere, in my 82nd year, I feel especially confident about visiting those facilities--much more than visiting the National Croquet Center in West Palm Beach which, however, is doing its best to protect the safety of members. Like many croquet clubs in the country, the management has suspended infinitely all the "public programs," which does not auger well for membership growth.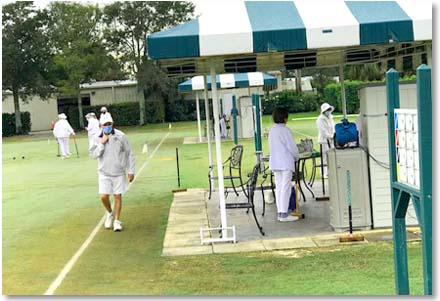 Masks are required at the National Croquet Center, where daily play has resumed, with no recorded no cases of Covid. Photo by Bob van Tassell
Membership in national and local croquet organizations has declined in most places, as many players are reluctant to risk any kind of personal contact, even in a sport that properly boasts a minimal level of risk. The National Croquet Center is maintaining membership only through the determined extra-curricular exertions of general manager and membership Marie Sweetser and the enterprise of the director of the Center's Summer League, Dick Brackett, as well as the enthusiasm of members who volunteer to teach the game and offer instruction on stroking and tactics.
The mainstream press comments in January 2021
Virtually all the mainstream press express the obligatory outrage and catalog the facts of the matter following an invasion of the national capitol in Washington which appeared to be a misfired coup attempt.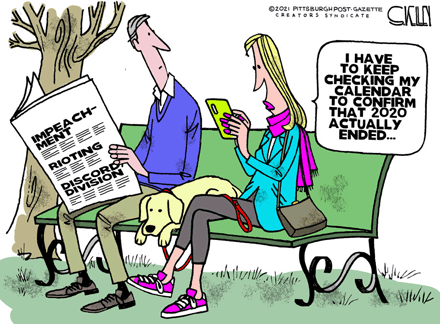 The online version of THE WEEK displays the puzzlement of the majority in cartoons like this.

England's Economist editorializes as follows: "Four years ago Donald Trump stood in front of the Capital building to be sworn into office and promised to end "American carnage." His term is concluding with a sitting president urging a mob to march on Congress....and then praising it after it had resorted to violence....His lies fed the grievance, his disregard for the constitution focused it on Congress and his demagoguery lit the fuse....The Capitol violence pretended to be a show of power. In fact it masked two defeats. While Mr Trump 's supporters were breaking and entering, Congress was certifying the results of the president 's incontrovertible loss in November. While the mob was smashing windows, Democrats were celebrating a pair of unlikely victories in Georgia that will give them control of the Senate."

Some of the editorials have asked of the all-white mob, "If this had been a demonstration for Black Lives Matter; or if those 30,000 people had been Muslims. would they have so easily gotten into the Capitol, during a joint session of Congress, when the entire government could be wiped out but a single device....?" It would not be proper to answer such a question in print, so I won't. (I do apologize for any appearance of Political Correctness.)

England braces for yet another surge

In England on January 12, Chris Whitty, Chief Medical Officer of England's National Health Service, commented, "The next few weeks are going to be the worst weeks of this pandemic in terms of numbers into the NHS." It was a week in which Covid patients in London were being transferred to outlying hospitals when all their ICU spaces were filled.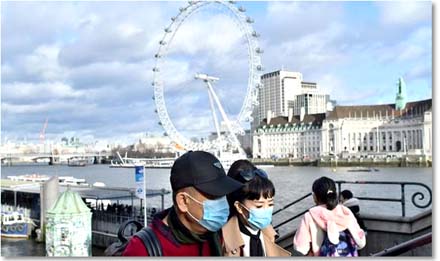 Online from Australia
in December

"Covid continues to shape all attempts to get anything happening nationally, continued uncertainty will not allow any progress for the balance of this year and probably at least January of 2021. Review will be constantly ongoing on likely outcomes beyond that. Approach has been made to both Egypt and South Africa regarding some sort of team event to replace the lost Trans Tasman series. Again this is taking place in the shadow of the Covid pandemic and steps are small and hesitant. At this time there is some small interest from South Africa but little interest from Egypt if the event was held here, as aside from obvious Covid issues, they find it expensive and difficult with visa arrangements to get to Australia. South Africa are in the early stages of planning for a new event on an open singles and doubles format. All national squad training is currently on hold awaiting border re-openings."

In mid January, it was reported that "32,689 National Health Service beds are currently occupied by people with covid-19, 50% more than in last year's peak. Modelling by the Covid-19 Actuaries Response Group suggests that because of the slow start to the roll-out, even if everything goes to plan, hospital admissions will not decline sharply until early February."

In many parts of the world--including Los Angeles, California, the critical shortage is oxygen, essential in treatment of the worse cases.

The U.S Centers for Disease Control and Prevention said on Wednesday that more than 10 million Americans have received initial doses of COVID-19 vaccines, while 29.3 doses have been distributed. After the Trump administration changed vaccine guidelines on Tuesday, more than 50 million people in the United States who are 65 or older--as well as younger people with underlying conditions--are now eligible to be vaccinated. In my 82nd year, I am among them. But the prospect of standing in long lines, even if I get an appointment, is discouraging, considering the potentially lethal consequences.

South Africa, for example

While the World Croquet Federation has simple rescheduled all its championship for the following year, most of the croquet countries have found ways to continue activities in local clubs.

In the Southern Hemisphere, both New Zealand and Australia have managed good enough control of the Epidemic within their borders to permit croquet to happen somewhat normally in most areas, with only sporadic outbreaks requiring rigorous temporary imposition of safety protocols.

Most of the northern hemisphere is out of season, but in-season South Africa, with a relatively small player population, reflects general trends in the sport with respect to the Pandemic. Judith Hanekom, vice president of South Africa's national croquet organization, has given Croquet World a detailed picture of how the sport is operating with the pandemic.

"Based on my home club," says Judith, "we have generally followed the UK trend in club attendance and protocols. We have certainly played croquet when allowed to, but with no inter-club interaction since March of 2020." Judith's club is in the Western Cape area.

The national government regulates all activities, with frequent advisements designating "levels" of restrictions from level 1 through level 5, the most severe.

"On the 27th of March 2020," Judith told us, "South Africa went into lock-down level 5. The beginning of May 2020 saw a gradual easing of lock-down restrictions to level 4, which meant that croquet clubs were allowed to start operating again after four months of non-play, with strict protocols in place.

"The Western Cape croquet playing season runs from September/October until April, so we were relatively fortunate in that most of our fixtures had been completed before lock-down. For the first few months after the club was allowed to operate, the members made use of a booking system that permitted no more than four persons per lawn. All players had to be socially distanced and wearing a mask.

"The first member at the club on any given day is the designated "safety officer" and a second "safety officer" could be appointed. They ensure that anyone arriving at the club to play complies with the protocols. On arriving at the club members need to complete a form: date, name, telephone number and temperature, with the club providing the thermometer. Players sanitize hands and equipment both before and after play"

"But the clubhouse is essentially closed, with no refreshments being served, and members discouraged from 'gathering' inside the clubhouse. The facilities are available to the members only, with spectators discouraged."

Local club operations severely compromised

At the beginning of September, Somerset West club began a couple of "in house" leagues, which were very popular according to Judith, and completed by the beginning of December--fortunately before the restrictions were tightened again due to the increased number of infections.

With most of the Western Cape classed as a hot-spot, parks and beaches were all closed again. The clubs on council ground or country clubs were forced to close again shortly before the end of 2020.

"Ideally the Western Cape Croquet Association fixtures would have started at the beginning of October, but with the average age of players being on the higher side, many of the clubs were either not allowed to host matches, or their members, still uncomfortable with the situation, discouraged inter-club events.

"The big Western Cape inter-club league, played between eight clubs comprising of one home and one away game each, has not been able to restart for this season. Dates were again penciled in to start in January, with just a single round this season, but it seems that too many not go ahead as originally planned. So this season 's fixture list seems to be an ever-changing beast.

"The South African National Championships (due to have been held in November) was postponed and the Western Cape Association Championships has also been postponed. Local travel restrictions led to the Nationals being postponed and with the Association Champs being held in February and historically well supported by overseas visitors and international travel (especially from the UK) not a priority, the event would not have been viable.

"The Western Cape Top 8 and Second 8 invitationals are due to be held at the end of January (our first competitive event since March 2020), and we are hopeful that these two events will be able to go ahead, with an alternative date set aside should postponement be necessary."

"At this stage we are still very much in limbo – a sort of "hurry up and wait" state, but we are hopeful that by August 2021 all of this will be a thing of the past and that club life can return to some form of normality.

"The entire population has been subject to regulations regularly revised and updated by the government, and on January 11 a new report was issued, which puts the country on "a heightened level 3" status, which means that alcohol sales will remain off limits until February 15, there will be limited access to parks and beaches, and curfew from nine PM to five AM every day." Hanekom comments on the concern about funerals, "which in the African culture are a big, big thing and most of these are turning out to be super-spreader gatherings, so it has been urged that no more than 50 people attend a funeral."

"Independent schools will be starting to reopen next week and government/public schools the week after. I know there is some nervousness from the public school teachers, but the independent schools will just continue as they did last year as classes are smaller; and, if necessary, they can revert to the online teaching done throughout the second quarter and early third quarter of the school year."

Vaccinations begin in January 2021 in South Africa

In his nationally broadcast speech on January 11, the president of South Africa outlined the country's vaccine strategy, calling it "the largest and most complex logistical undertaking in our country's history." There are few firm dates attached, but indications are that May is the earliest that everyone in the first two categories can hope to have received the essential injection, covering less than half the population.

Around 40 million people in South Africa will require the vaccine to reach herd immunity. Phase 1 of the vaccination roll-out strategy will prioritize around 1.2-million front-line health workers. Phase 2 prioritizes essential workers such as teachers, police, municipal workers and other front-line personnel.

People in institutions like old age homes, shelters and prisons, people over 60 years of age and adults with "underlying conditions" will also be targeted in Phase 2 of the vaccine roll-out that aims to inoculate 16-million people.

In Phase 3, with increased manufacturer supplies, the government hopes to vaccinate the remaining adult population of approximately 22.5-million people.

The president concludes, "So given the massive global demand for vaccines and the vastly greater purchasing power of wealthier countries, we are exploring all avenues to get as many vaccine doses as soon as possible."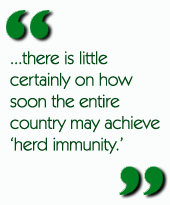 As in most other countries in the world, there is little certainly on how soon the entire country may achieve "herd immunity" as a consequence of the vaccination process, protecting all the nation's 40 million people.
The only certainty as to dates is that South Africa will be receiving 1,000,000 doses in January and 500,000 doses in February. That would be only enough to cover "front-line" health workers, some of the "essential workers" and a few of the institutionalized population and elderly--only a small fraction, still, of the 16 million in Phase 2. And all based as much on hope as genuine expectation.
The situation is much similar in most countries of the world, with leadership combining small numbers with big hopes, amidst uncertainty.
From the UK: Croquet in the time of plague
by James Hawkins
For the last few years, I 've run a coaching course at the start of the season. It 's a two-day fixture, so there 's an overnight stay for me and most of the participants. Most of it is indoors, as we huddle close together, shielding from the April drizzle while I point at my tactical notes on a flip chart.
Last March I emailed John, the organiser. I don 't like the look of this virus, I said, and I think we should cancel. A week later, the UK entered national lock-down. Ten months later, a full croquetless season has passed.
Croquet was one of the first sports (along with golf and lawn bowls) to benefit from the easing of government restrictions in late spring. Clubs were allowed to reopen, but clubhouses remained out of bounds and booking systems came into force. That 's a significant barrier to anyone living a distance from their local club, or those who just want to nip down for a quick practice. While many clubs have been able to function, a big chunk of their membership - the elderly or the clinically vulnerable - have been ordered to shield from social contact.
Covid has been an existential disaster for many clubs, but there 's been an unexpected uptick in new membership at some others. Families are forced to isolate in their own social bubbles, and croquet is one of the few activities where they can play together. Much of the tournament calendar has gone, but a tiny few events have continued.
There aren't many positives. Restrictions have tightened and slackened and overnight stays have been banned in most regions. While the upper age group in clubs may have spent 2020 indoors and may never return even when it 's safer, the same may be true at championship level. Over a third of the top 100 players in the UK have dropped out of the rankings (because of the requirement to play a certain number of games in the calendar year). I imagine the bulk of these will re-emerge, but we 'll inevitably lose some, and the hiatus has interrupted the chances of an upcoming stream of hopefuls to take their places.
Everything is a mess but it feels wrong to complain. Lives have been lost, and livelihoods have been ruined. Mourning the loss of a weekend 's croquet seems selfish and indulgent. Covid is largely a disease of poverty, and infection is most likely among those living in high-density areas and forced to mingle at work. We 're all trapped in the same storm, but some people are in much more seaworthy boats than others.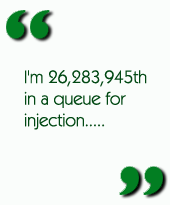 That 's a problem for governments to address, and the UK (or specifically England) has fared badly. The focus on Brexit forced the pandemic down the priority list until too late But finally, the UK is the first country in the world to start its programme of vaccination. That 's been underway since before Christmas, and there 's a promise to deliver it to everyone by the autumn. Maybe we 'll all be treated in time for one huge tournament at the end of the 2021 season.
So there are glimmers of hope on the horizon. Despite--or maybe because of--the problems of 2020, Nottingham Croquet Club has benefited from the generosity of the croquet community with a sensationally successful crowdfunding of its expansion plans. The appetite for croquet remains undimmed, even through this extended hibernation.
And in the outside world we can look forward to vaccination in 2021. The current estimate is that I 'm 26,283,945th in a queue for injection, and that I 'm due to receive the jab in July. I've provisionally agreed to rerun my 2021 coaching weekend in April, but I'm not confident of delivering it unless infection rates drop. We can only hope for an early miracle.
---